I present the Dragino RS485-LN is an RS485 to LoRaWAN converter, a few months ago I ordered a couple of modules for testing.
This converter would allow monitoring and controlling devices over long distances, adding the versatility of the RS485.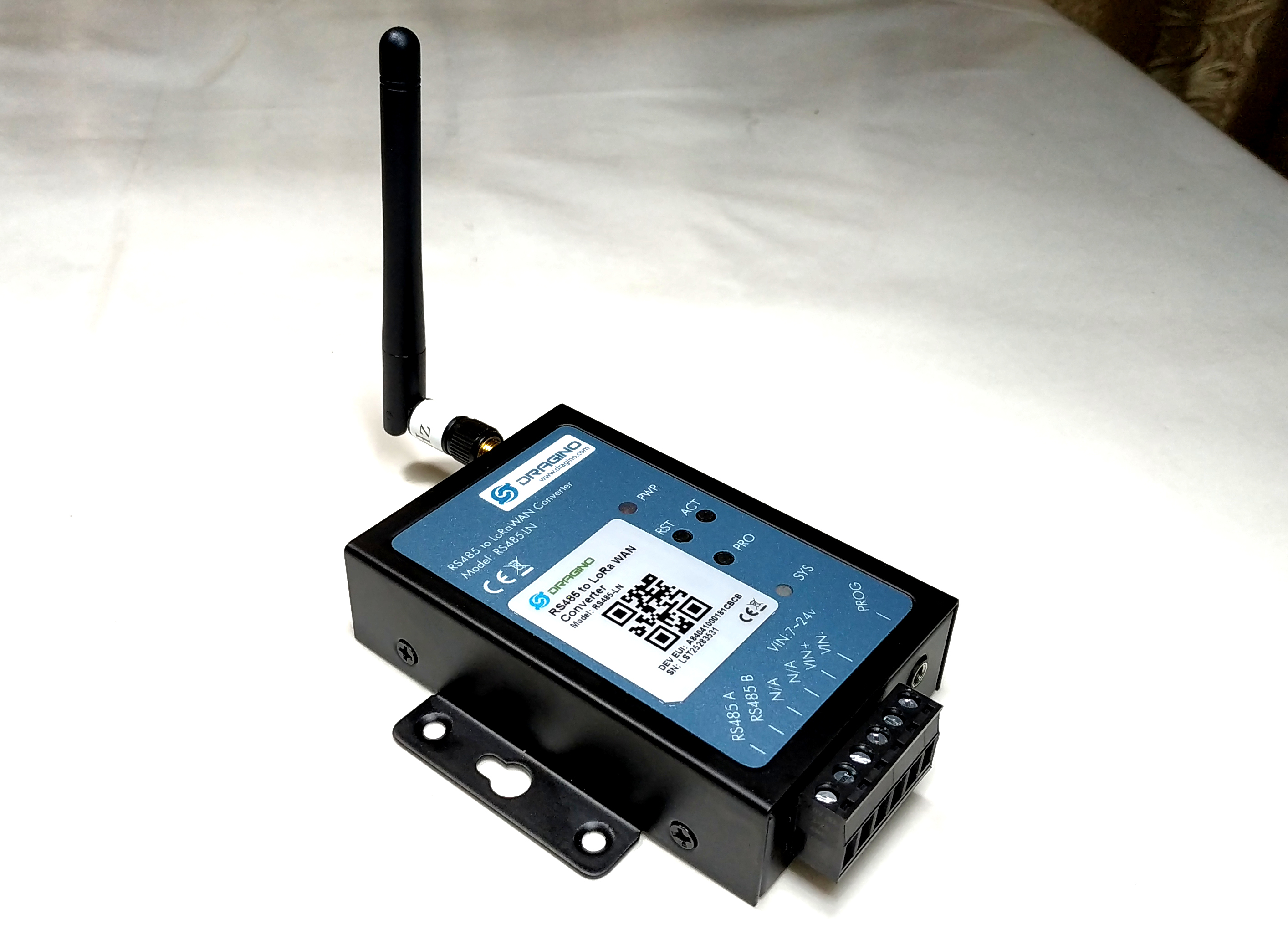 Characteristics
LoRaWAN Class A and Class C protocol (default Class C)
Frequency bands: CN470 / EU433 / KR920 / US915 / EU868 / AS923 / AU915 / IN865 / RU864
AT commands to change parameters
Remote configuration parameters through LoRa Downlink
Firmware upgradeable through the program port
Supports multiply RS485 devices by flexible rules
Supports modbus protocol devices
Periodically uplink or surveys
Downlink to send RS485 commands
Specs
STM32L072CZT6 MCU
SX1276 wireless chip
Power consumption (exclude RS485 device):

Idle: 32 mA at 12 v
20dB transmission: 65mA @ 12v
Model interface:
RS485
Power input 7 ~ 24V DC.
Architecture
Where to buy
Note: Before buying, investigate the frequency and bands allowed for LoRaWAN in your country, in my case America (US915):
CN470/EU433/KR920/US915
EU868/AS923/AU915/IN865/RU864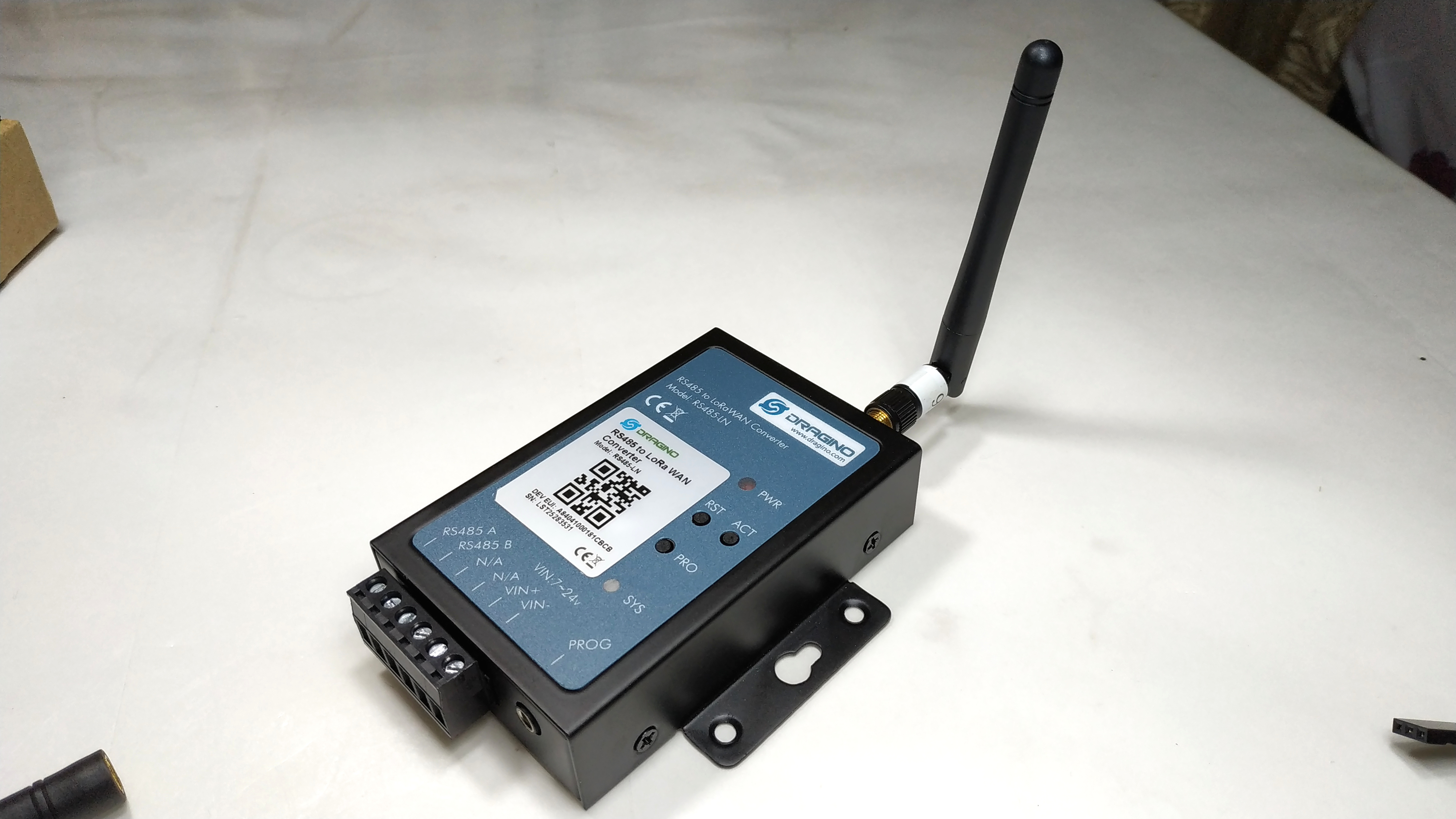 Other Recommended LoRaWAN
Content
2 x DIN brackets
1 x LoRa antenna
1 x program cable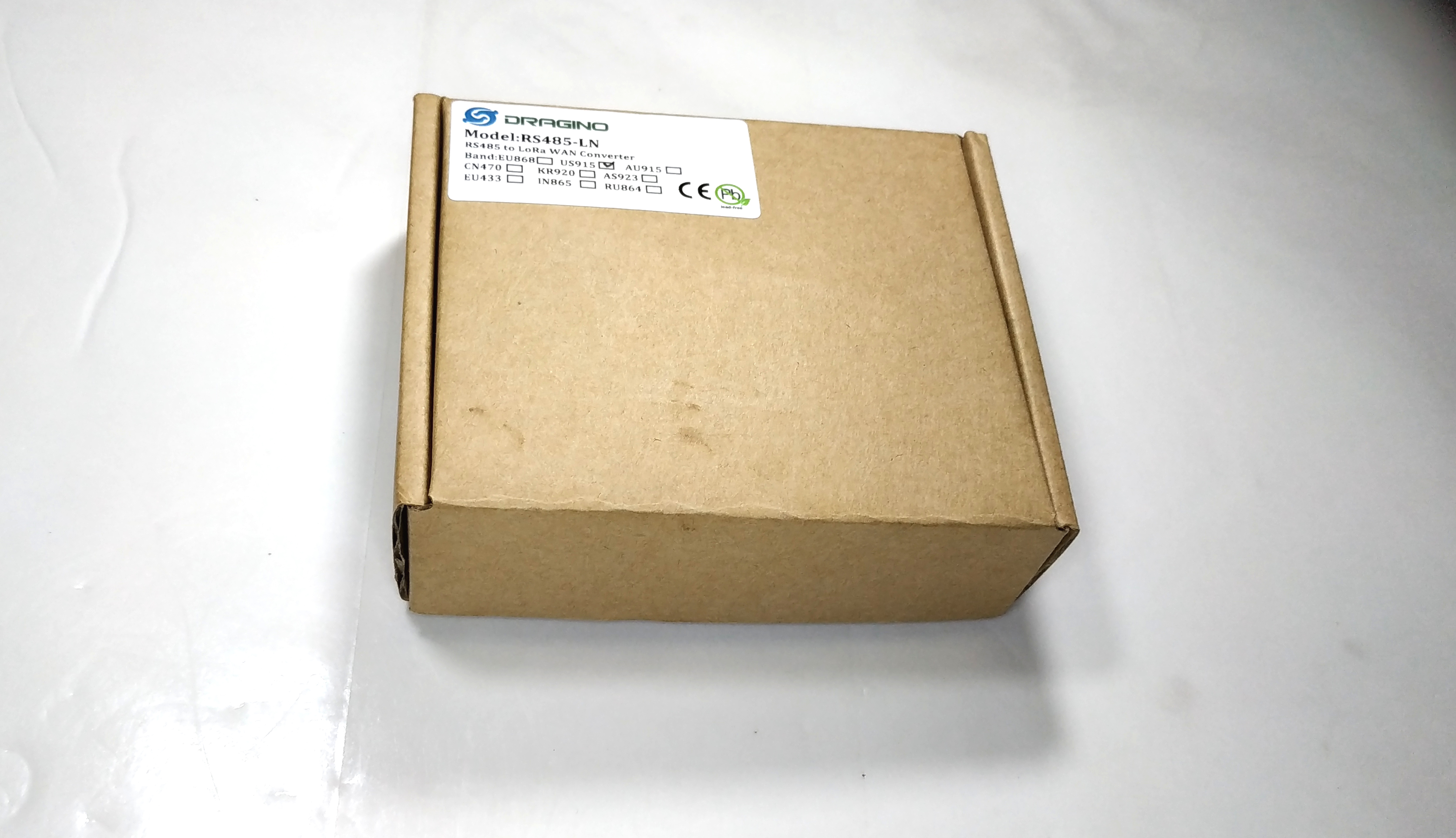 Complete video:
Conclusion
The device is configured through AT commands, this configuration allows filtering the RS485 frame, according to the required application, allows Uplink and Donwlink
In the next few weeks I will start tests with some RS485 equipment.
I am currently reviewing the documentation on the configuration for reading modbus RTU frames over RS485.
Special thanks to SangKil Lee for his donation and contact with Dragino.
Recommended