In previous tutorials we have already determined some factors to choose the appropriate (gateway LoRaWAN) for your LoRaWAN application, there are many hardware solutions available, but I have chosen the RAK833-SPI / USB from RAKwireless, a LoRaWAN hub module that It allows to create a multichannel gateway, I consider it the cost-effective option in relation to cost functionality, allowing an industrial solution, and it has notable improvements over its predecessor, the RAK831.
This time we will make a quick review of our module and with it we will create our LoRaWAN gateway, in a few steps and without complications.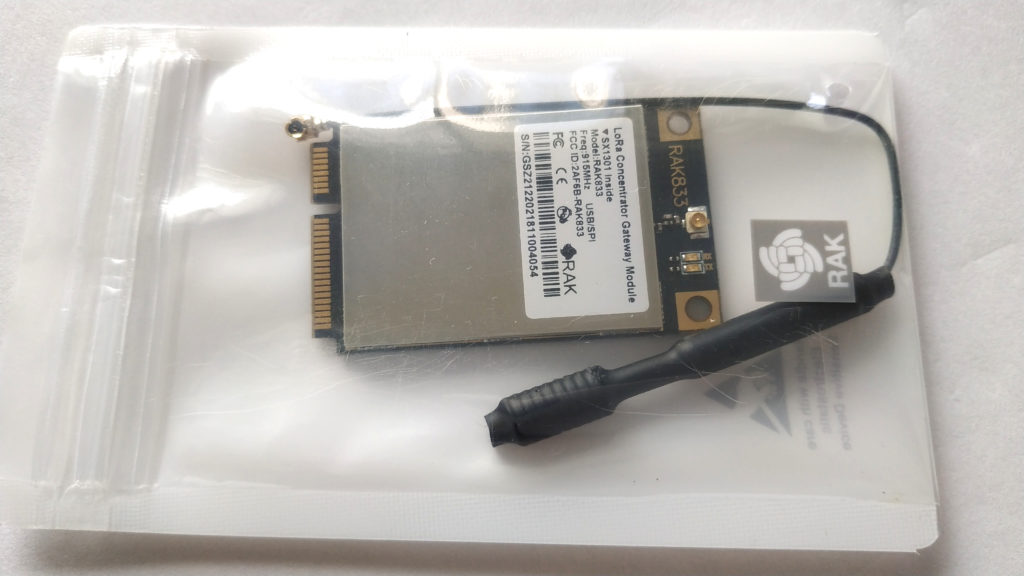 These modules have a PCI Express mini-card design, there are 2 versions, RAK833-SPI/USB y RAK833-SPI , in my case I bought the USB version that technically uses an FT2232H.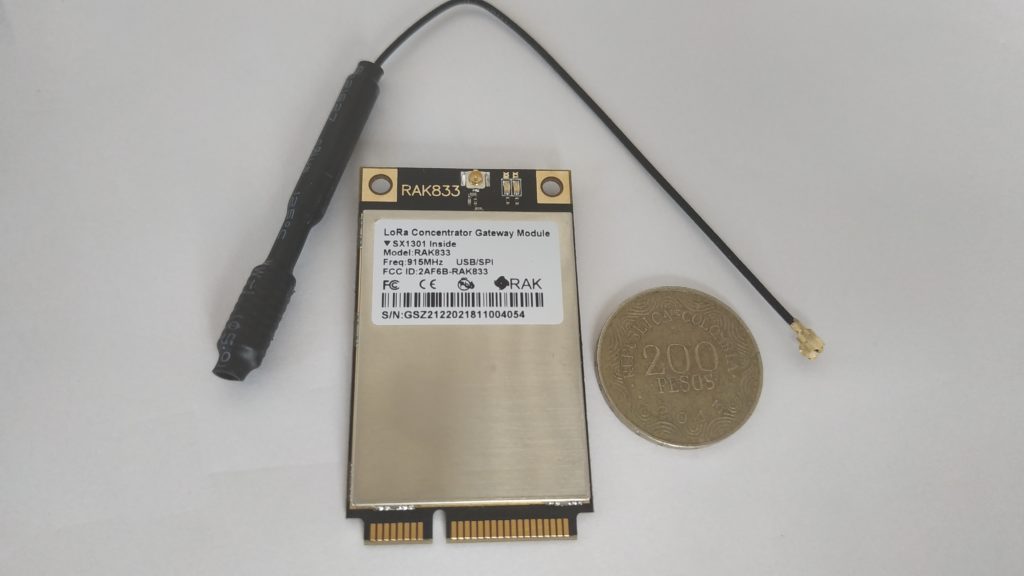 It uses the SX1301 of Semtech, is in charge of processing digital signals massively, technically it is the brain of the gateway, it also has 2 SX1257, they are the radiofrequency modules that perform the modulation / demodulation of the LoRa signals.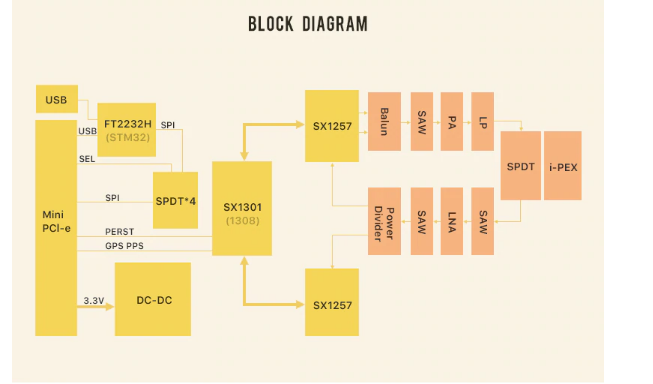 Technical specifications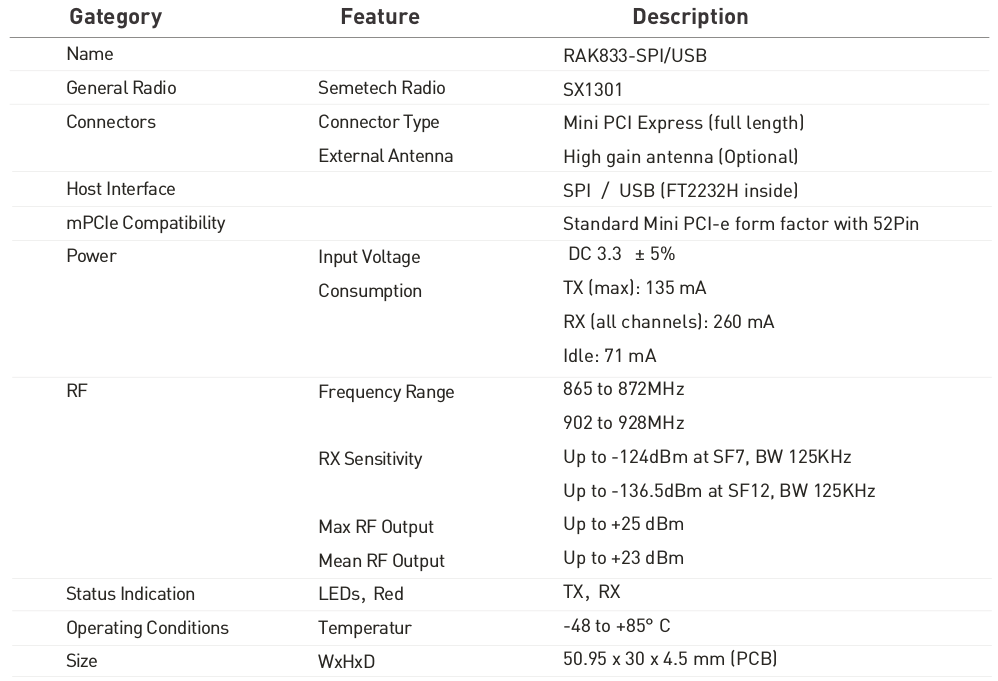 It was a big surprise, the module size is very small, look at its size compared to a coin.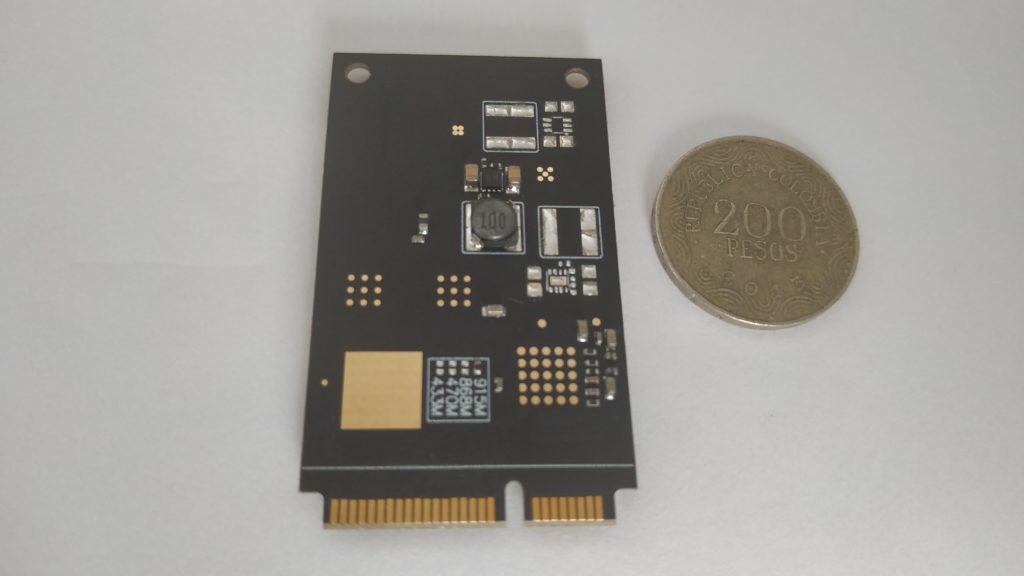 Heat dissipation
We recommend adding a heat sink, the module gets quite hot !!, without the heat sink they will burn it or significantly reduce its life.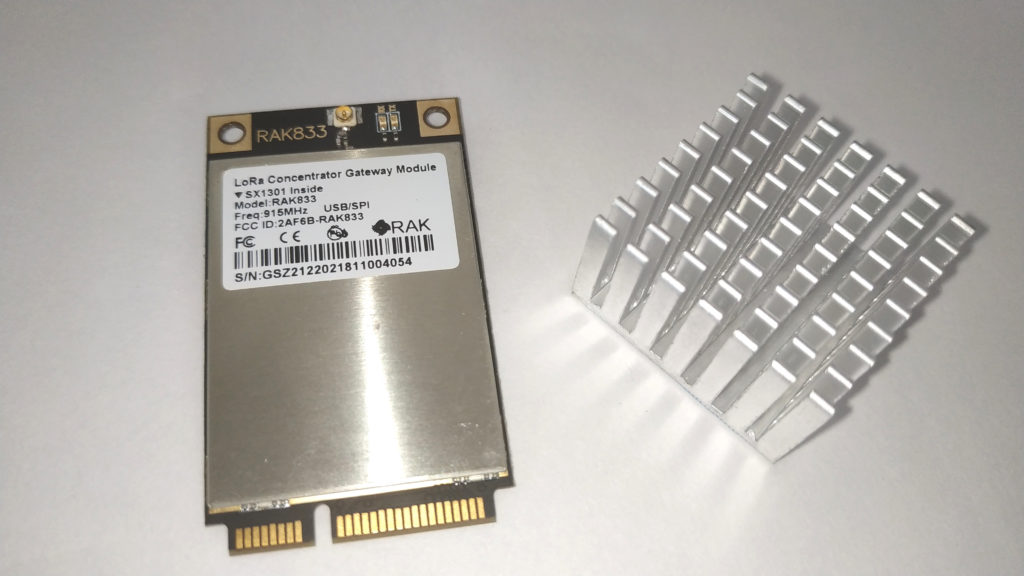 Frequency or Band ISM Selection
Important: you must correctly select the working frequency of your gateway, in my case US915MHz, the ISM bands assigned to America, search for the bands associated with your country or region.
Bands and Frequencies available:
433 (433MHz ‐ 435MHz)
470 (RX: 470MHz ‐ 490MHz) (TX: 490MHz ‐ 520MHz)
EU 868 (865MHz ‐ 872MHz)
AS 923 (923MHz ‐ 925MHz)
AU 915 (915MHz ‐ 928MHz)
US 915 (902MHz ‐ 928MHz)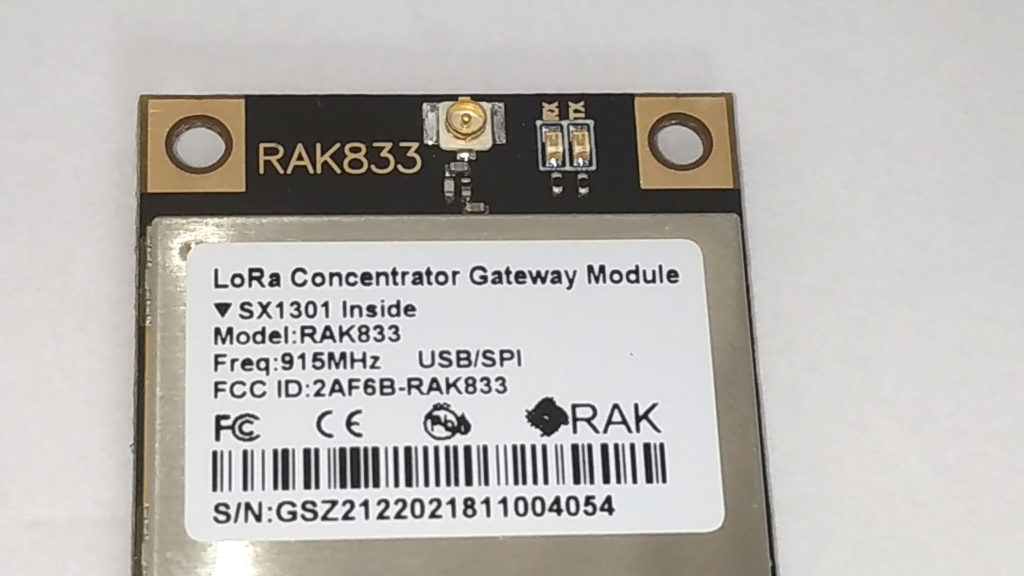 Recommended Tutorial
Before starting with LoRaWAN I recommend reading this tutorial, which will detail important concepts.
Gateway con Raspberry Pi
The RAK833 is an important component, but it is only hardware that requires a CPU or processor that controls them, in our case we will use a Raspberry Pi. In next tutorials, we will configure our operating system and drivers from scratch.
MPCIe to USB converter card
To connect the RAK833 to our Raspberry Pi, we also need an mPCIe to USB converter card.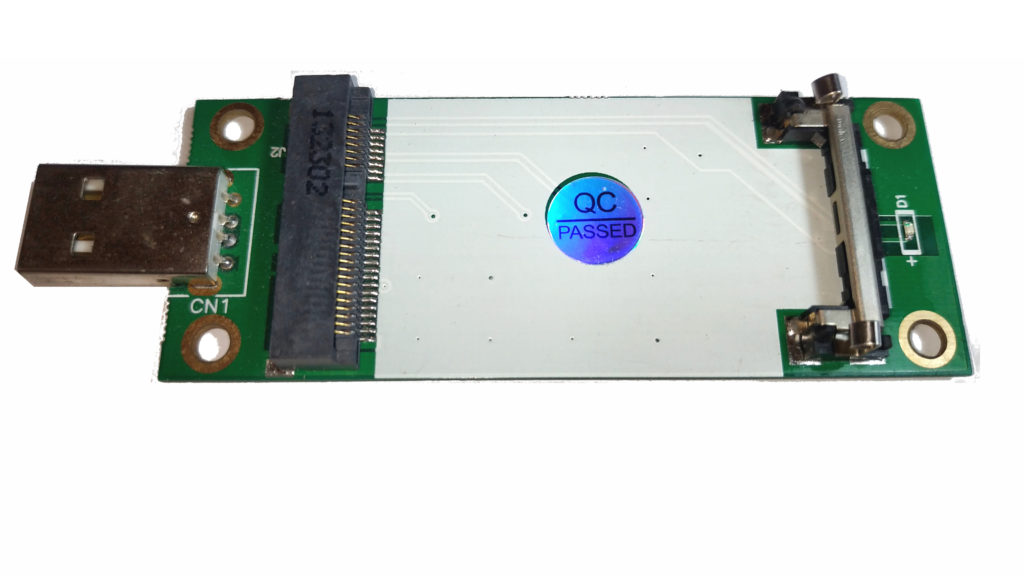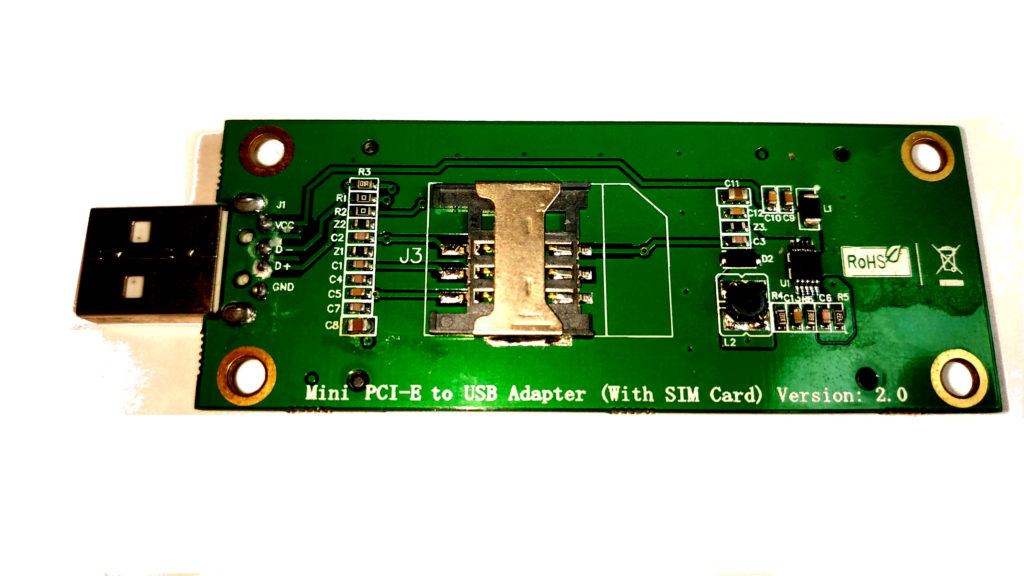 With great caution mount the module on the mPCIe to USB converter.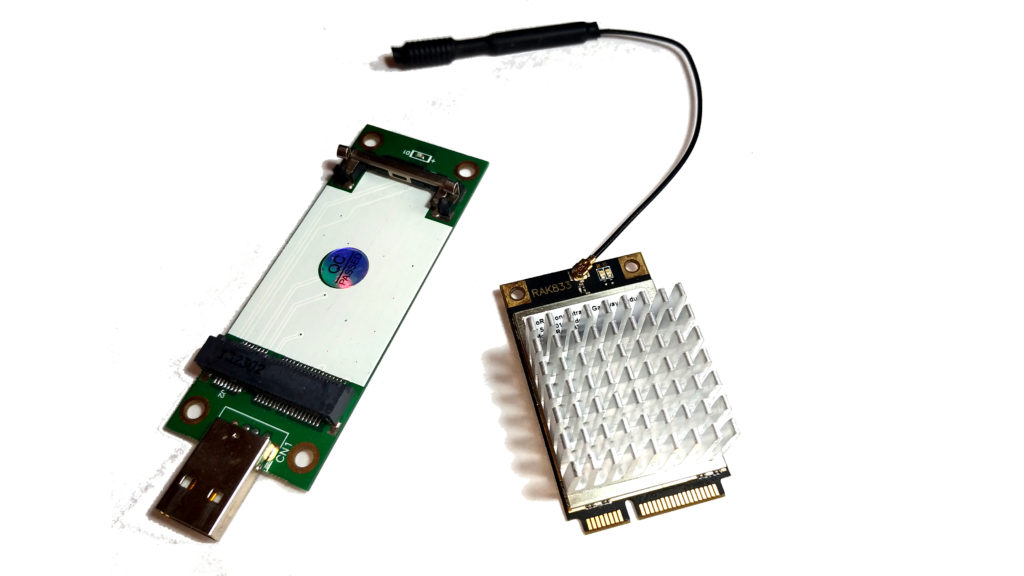 Complete assembly.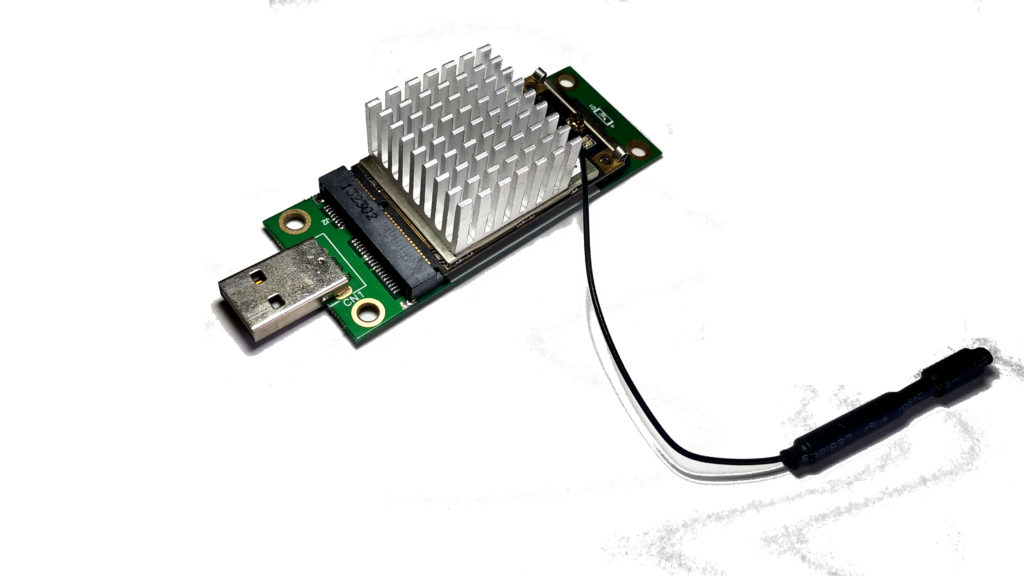 We will install a packet forwarder and install and configure the LoraServer server, then test with The Things Network.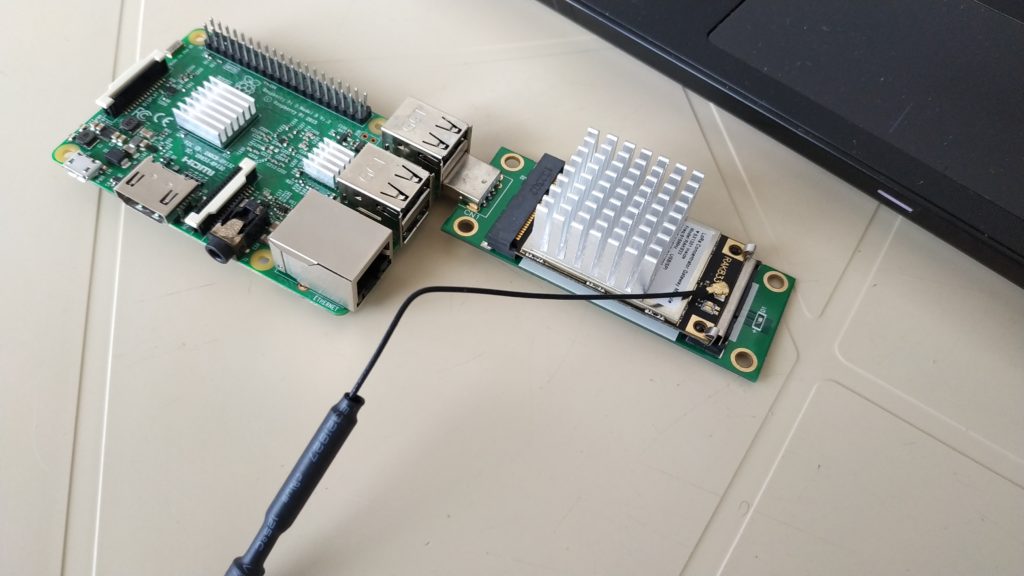 Materials
1 Module RAK833-SPI/USB + antenna IPEX
1 mPCIe to USB converter board for RAK833

Others Recomended LoRaWAN
Node LoRaWAN RAK811 (AT Commands) + breakout
Module ESP32 ESP-WROOM-32
Module ESP32 LoRa HELTEC – 915 MHz
Module/Radio RFM95 Hope Electronics 915Mhz
RAK2245 LoRa Pi Hat GATEWAY LoRa LoRaWAN
LoRaWAN Button RAK
Antenna 5.8dBi Fiberglass LoRa LoRaWAN
Video: LoRaWAN #2: Review RAK833 SPI/USB Concentrator LoRa
RAKwireless Development Kits
RAKwireless also has complete kits, such as the RAK833-SPI / USB EVB Kit, in my case for costs, I only require the RAK833-SPI/USB.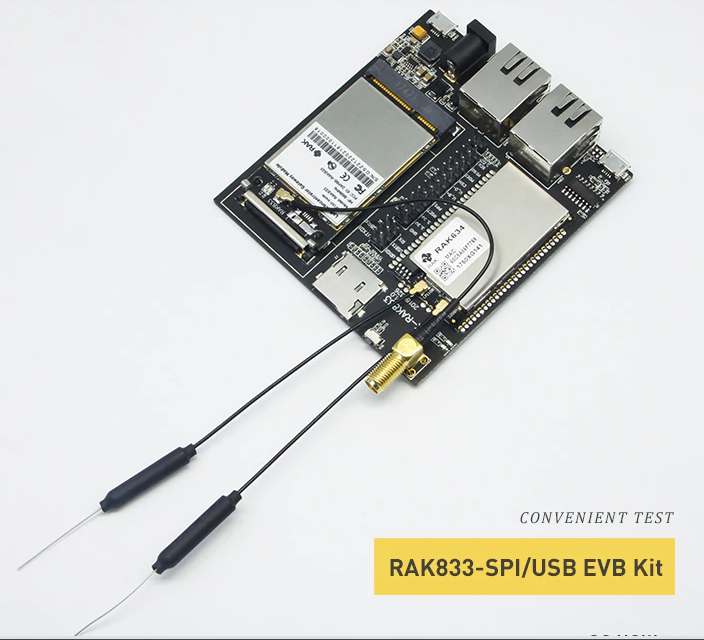 Maximum number of nodes
According to the manufacturer, 500 nodes are estimated for every 2Km square , with a moderately interfered environment, everything depends.
Of course there are a variety of factors that determine the number of nodes:
Configuration and types of nodes.
Distances between nodes and gateway.
ADR (Adaptive Data Rate) active.
Node classes and mixtures of A & B or A & C classes.
Confirmations and verifications of nodes.
Conclusions and recommendations
If you purchase one of these modules, you will not lose your investment since they are one of the most affordable professional solutions on the market and comply with the main rule, allow multiple channels, an important feature have documentation and support, RAKWireless forums.
These devices are fragile, so as not to lose your investment, follow the following warnings and recommendations:
Not energizing the gateway without having an antenna connected to the U.FL, it could burn the module since it is technically an amplifier.
Do not energize the gateway without having a heatsink mounted on the metal area of the RAK833, the temperature could exceed 40 °C and end the life of your gateway
We know there are 2 versions of the RAK833, SPI and USB, the SPI bus communication has a better performance, therefore it is the most recommended in most demanding applications, in our case by testing with few nodes we will use the USB version.
Buy an outdoor antenna in case you need more coverage.
Recommended