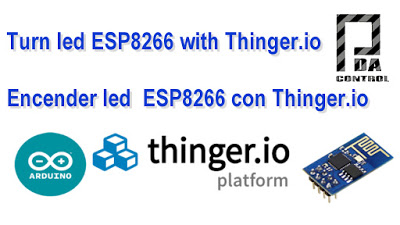 This time a test is carried out with the Thinger.io platform, using a 01 ESP8266 be conducted remotely control a diode led directly from the web platform.
As shown by a LED diode will control but the application can be with relay actuators and others.
Requirements:
Turn led ESP8266 with Thinger.io
Api control device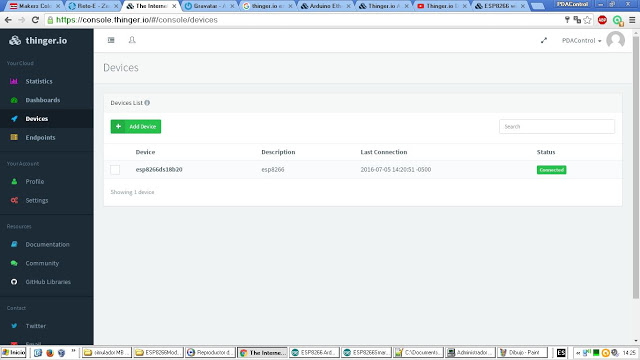 Arduino IDE Code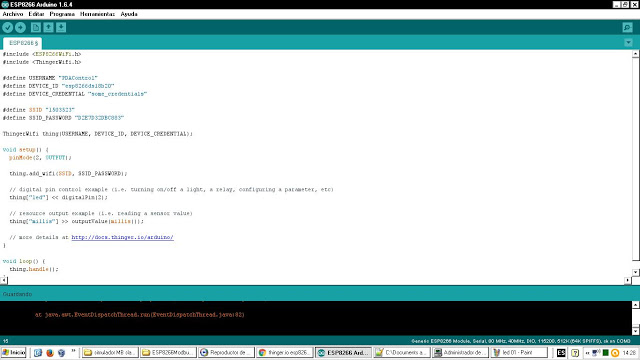 Test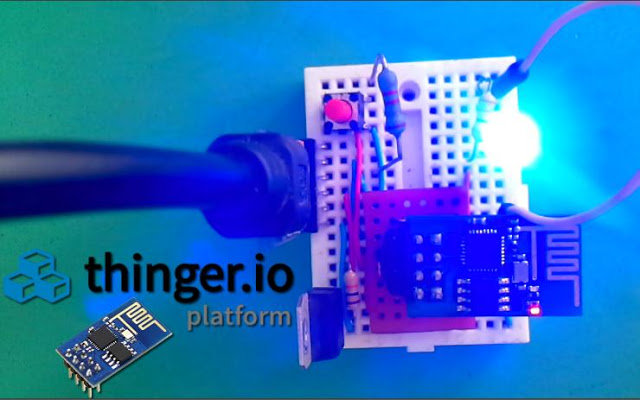 Materials very cheaps!!
1  – 1 ESP8266 – 01 OR NodeMCU – Aliexpres
2  – 2 Converter FTDI  Serial -Usb ttl
3  – 3 Regulator 5 a 3.3v
4  – 1 diode led
5  – 1 resistor de 220 Ohm
Connections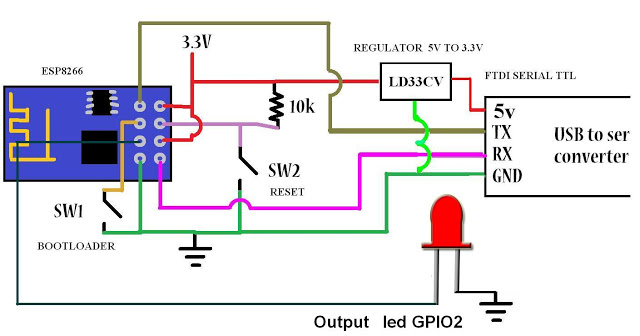 Downloads 
Youtube Channel