For a long time I wanted to try one of these Amazon Echo and a few weeks ago mine arrived, but what is it and what can be done with them? let's configure and test a little.
Amazon Echo is a smart speaker with additional functions such as the ability to send voice commands, ask questions and receive answers, links to Alexa who is a virtual assistant in the cloud, also allows you to play music, how the speaker works and connects to the Internet the device will receive only commands that start with the word Alexa.
We will talk a little about the device and whether functionality features as well as disadvantages.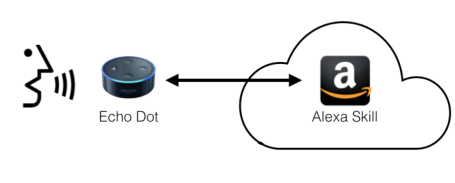 What does Alexa do?
It is not simply a music player, you can ask for a specific singer or album, obviously you should have a compatible music service such as Amazon Music, Spotify and Pandora you can also tune in the radio stations enabled in TuneIn and iHeartRadio, some services are free , send messages, receive calls as it is also a bluetooth handsfree.

Alexa also allows you to connect the Amazon echo and perform other functions especially services which I consider will only be available in some countries especially North American and European countries, it has functions to control lights, fans, televisions, switches, thermostats, garage doors, sprinklers, locks and more with compatible compatible devices from WeMo, Philips Hue, Sony, Samsung SmartThings, Nest, good are certified devices.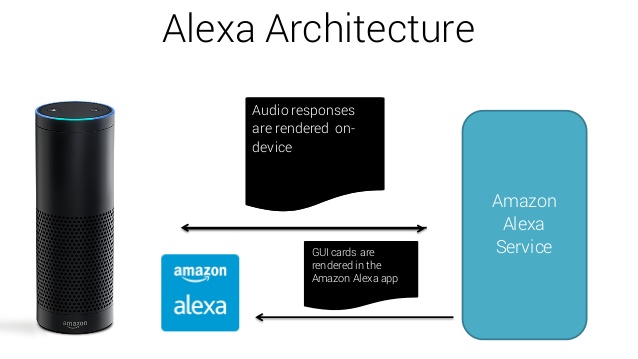 Echo Dot (Second Generation)
Amazon has a variety of smart devices in my case, it's called Echo Dot is the device that does all the magic, this is the second generation, since it has some improvements regarding its predecessor now has volume buttons, the speaker It is very compact, has a matrix of 7 omnidirectional microphones for 360 degree voice recognition, allows recognition from one room to another.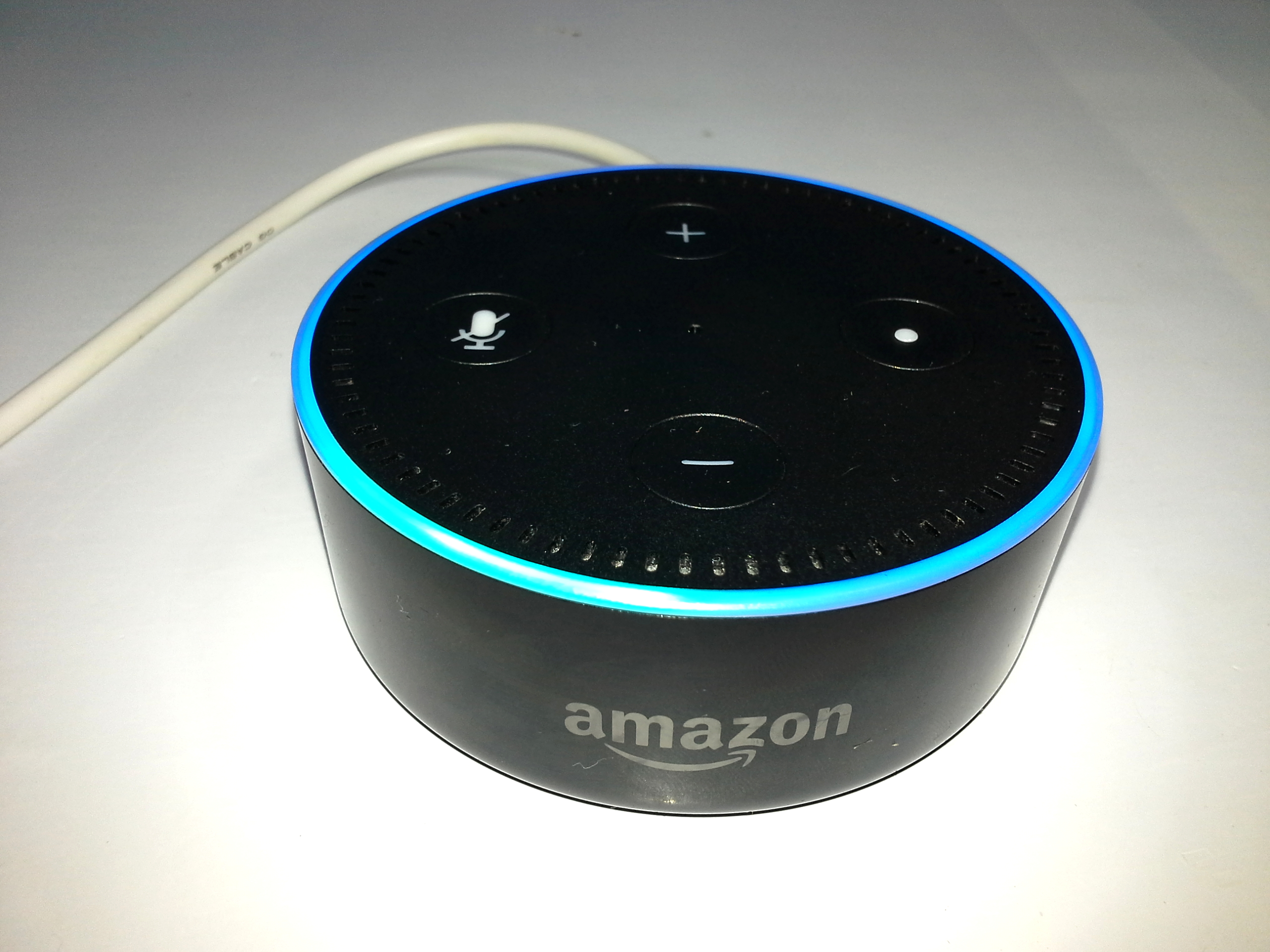 It has an audio output of 3.5mm audio output to amplify your music, a USB connector for power, no battery adapter or charger recommended to 5v 2A.
The Echo Dot, are available in black and white colors in my case.
Tutorial: Set up Amazon Echo Dot from Zero
There are 2 methods to configure and connect the Amazon Echo Dot with Alexa the virtual assistant:
Configuring from the Amazon Alexa App, available for Android and iOS.
Configuring from the Web Client "website Alexa" of alexa.amazon.com.
Analyzing both methods I recommend the configuration from the page, it is more practical only requires that your PC has wifi to connect momentarily to Echo Dot, the inconvenience or mishap with the app is only available in the case of Android in the latest versions, You must have a smartphone that is not very old.
Where to Buy Cheap Echo Dot
Well of course you can buy it on Amazon, but I also recommend buying it on Ebay.
Disadvantages of the Amazon Echo Dot
It is normal that the devices have disadvantages and this is not the exception even if it has so much technology and engineering.
The language, is currently only available in English and German, In my case I speak English, but I am Hispanic "I speak Spanish" would be interesting that alexa spoke in Spanish, good news a few days ago I have seen articles indicating that alexa very soon will speak in Spanish are releasing trial versions in Spain in coming months will come versions, and there are development kits for the development SDK in Spain.
Microphone sensitivity, Although it is estimated that the echo dot can receive commands between 6 and 7 meters away, well all depends on factors such as the volume of our voice and the noise of the environment
The Region, These devices, the Echo Dot were created to integrate mainly to services in countries like the United States, Germany and England, so if you are not in any of the above you could not ask for a pizza or lose an Uber,
The portability, It should be powered with a recommended 5v 2A adapter, but I've seen that there are batteries created for these devices or powerbanks of high current, that would facilitate moving around your house as long as it is in the range of your Wifi.
Word to wake up, currently although it allows to change the word to awaken "Alexa", only allows the change by Alexa, Amazon, Echo or Computer. If you want something of your own, you can not.
Well I guess Amazon has already thought about how to solve or improve these disadvantages.
What things can be tested with Alexa
You can ask her questions about her, ask questions like who the president is, ask her to do mathematical operations, remember in English or in German depending on your previous configuration.
One of the first questions I asked was "Alexa what's Weather in Cali" I asked about the weather in my city Cali, Colombia and without any problem answered and from the web interface at alexa.amazon.com I could also see the answer in time real.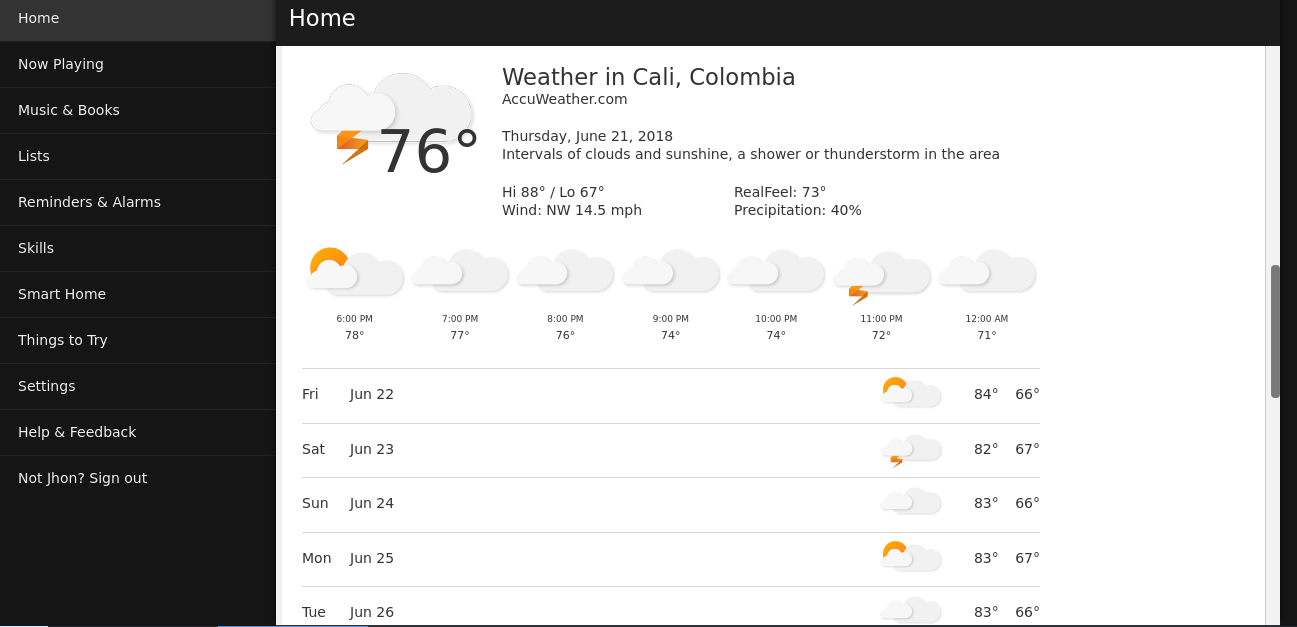 Meet Alexa
Ask Alexa …
"How are you?"

"Why are you called Alexa?"
Ask about Alexa favorites
"What is your favorite color?"
"Who is your favorite actor?"
Useful phrases
Ask Alexa …
"Turn up the volume"
"What time is it?"
questions and answers
"Alexa, why is the sky blue?"
Ask about science, mathematics and geography
Ask Alexa …
"What are Newton's three laws of motion?"
"What is 100 divided by 16?"
Reminders
"Alexa, set a reminder"
Alexa can help you remember things
Jokes
"Alexa, tell me a joke"
Timers
"Alexa, set an egg timer for 3 minutes"
Alarms
"Alexa, set an alarm for 6:00 a.m."
Listen music
"Alexa, play music"
Hands-free voice control for all your favorite music
Complete Information: Things to try with Alexa
Practical implementations
Well Alexa has great applications but, in our case of PDAControl we will test it for IoT and Domotic and / or Control applications, well we will try.
Example Architectures available on the Internet: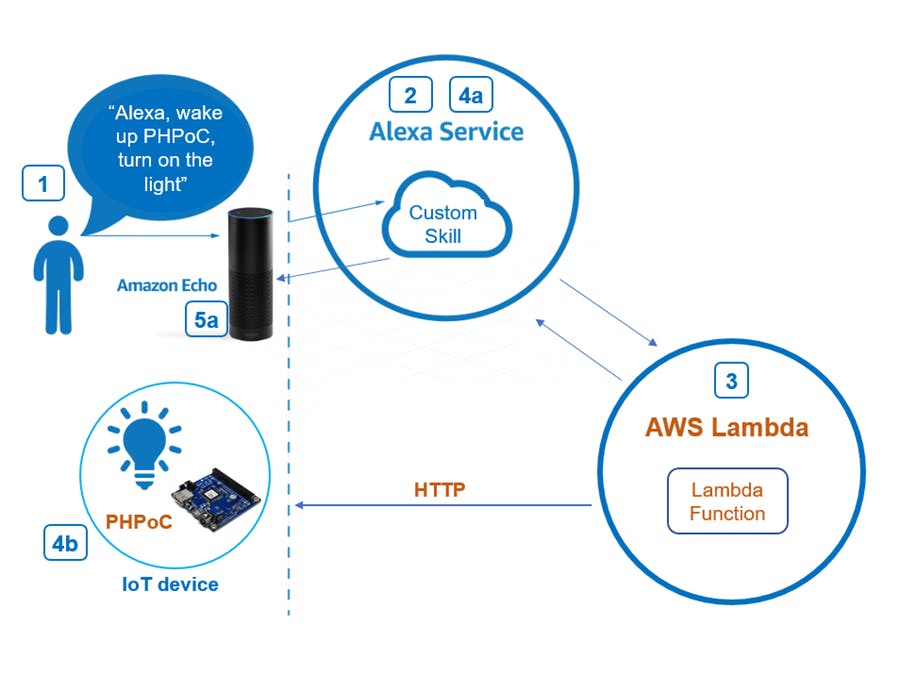 We have seen implementations of Amazon Alexa and AWS or Amazon Web Service which we will talk about later, it is worth trying these implementations with MQTT.
We have seen implementations of speech recognition with ESP8266 and ESP32, which is worth trying and adapting. It calls me more attention to try ESP32 for its performance and processing capacity than its predecessor.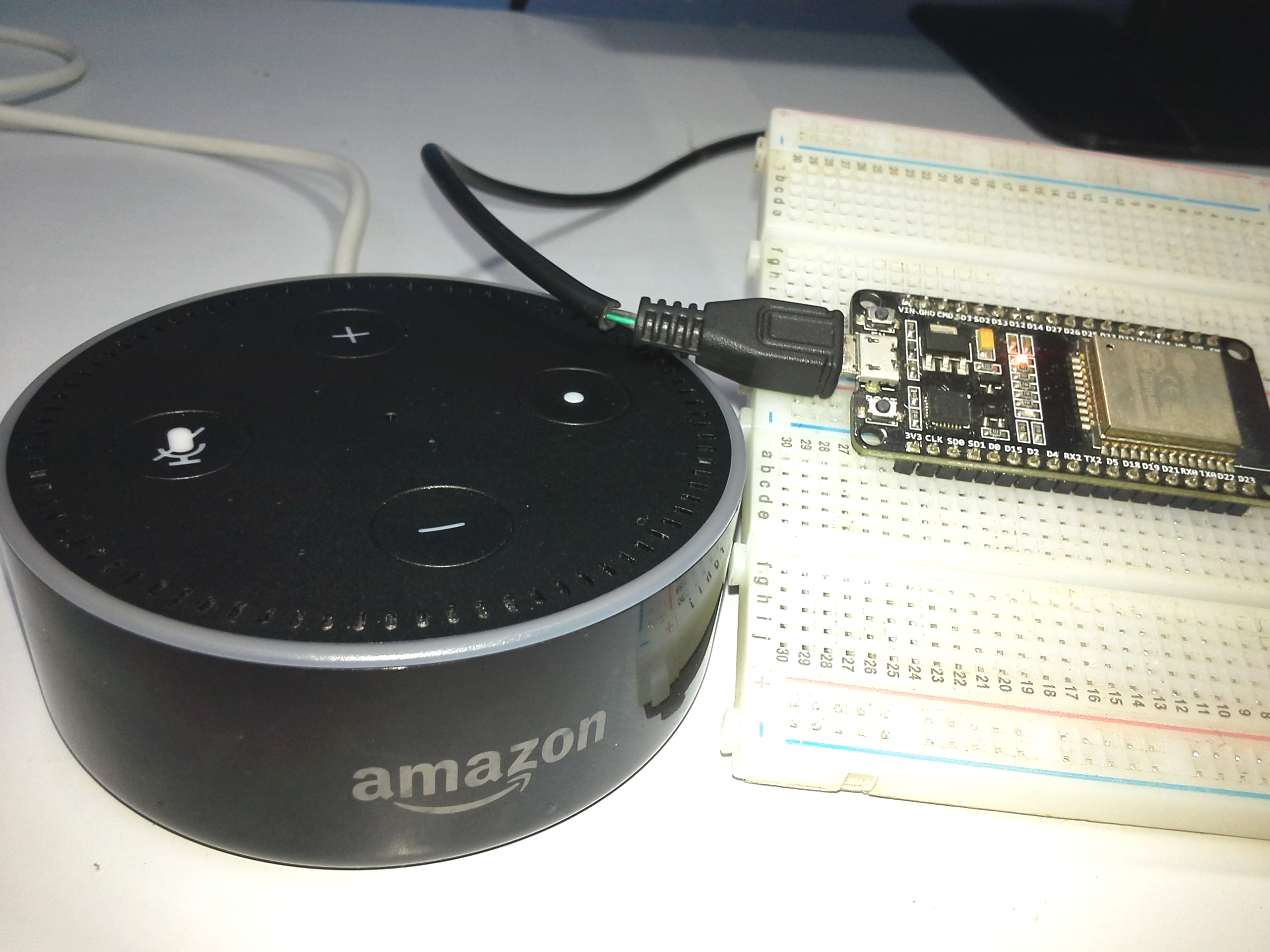 <


Conclusions
Well the device mixes a bit of Voice recognition and maybe IA, in my case it worked very well.
In my first tests have been basic questions and techniques
Since I live in Colombia I do not see the lack of certain functionalities or services as critical, I consider them not necessary for my tests.
If there are notifications about possible security problems, that record your conversations, or that Alexa does things automatically, in my case I do not see it critical I am not so influential or my conversations do not contain national or international security information hahaha.
I just want it to prove and I find the quality of voice recognition surprising, in the cases that have failed my questions have been for doing wrong the questions, but still understands them very well.
As I mentioned before, we will test with ESP32 and we will see if it is possible to integrate both devices without dying in the attempt, I am currently in tests I hope to have results very soon.